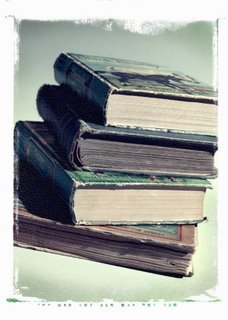 It's rare that I get two nights out in a row, rarer still that I get two such different, such enjoyable booky events in a row, but that's what I got this past weekend.
First up, a reading from the new Bad Girls anthology at my friend, teacher, and fellow columnist Susan Ito's house. She always gathers a fabulous group of people, this time many of my fellow Literary Mamas, including Ericka Lutz, Rachel Sarah, Joanne Hartman and Sybil Lockhart. Meanwhile, the Bad Girls themselves are fantastic writers: Ellen Sussman (the book's editor), Lolly Winston, Mary Roach, and Kim Addonizio all read from their essays, and I'm eager to read the whole book. Following the reading, the writers answered a range of questions; it was interesting to hear Ellen Sussman talk about how her idea of the anthology shifted as she was editing it, as some writers joined up and others, for various reasons, dropped out of the project. And I was interested to hear, as I await cover art for my book, about how many of these writers hate their book covers! Sussman acknowledged that the luscious lips on the Bad Girls cover will probably sell some books — but worries that those same lips might put some readers off.
The next night, a very different, quieter event: a reading by George Saunders at a home in Menlo Park. The hostess, Kimberly Chisholm (another Literary Mama writer; the Bay Area is full of us!) periodically gathers writers together for an informal salon, and I wound up on this lucky guest list due to the good graces of LM columnist and Mama, PhD contributor Jennifer Margulis. Saunders read a story, talked about the different approaches he takes to writing fiction, nonfiction, and humor pieces, told us about trying to find something new to write about Bill Clinton (with whom he recently traveled in Africa), and revealed that even very successful writers sometimes need a bit of encouragement.