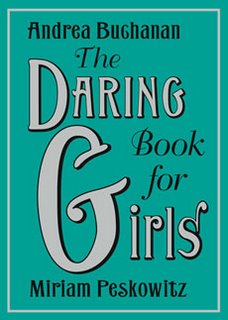 I've been dying to see my copy ever since Elrena posted about hers (sometimes living on the west coast really tries my patience!) and it has finally arrived, and it is gorgeous. But I didn't get much time to flip through it before Ben grabbed it out of my hands. "Hey!" he said, delighted. "Now we have the boy version and the girl version! I wonder what there is in here for me?"
"Take a look," I said, "and see what interests you."
He found the basketball section, right up front, and studied that a while, then flipped ahead to softball, and looked at how that differs from what he knows about baseball.
Flip, flip… Double Dutch Jump Rope: "Wow, look at that! that's a cool long rope; I want to try that…"
Flip, flip, flip… Every Girl's Toolbox, with a pause to look at which of those tools he and Eli have toy versions of, and which Tony has downstairs in his workshop (I do not currently have a toolbox, having deferred household improvement tasks to my more skilled husband. But, I should note that it was my mom who wired my dollhouse with electric lights and continues to wield a screwdriver as easily as a rolling pin, so I was raised properly…)
And finally, flip flip flip… pause, and then in a voice of quiet reverence, "Oh, Mama, look: Volcano Project." Ben started to read it on his own, then we read it together. We talked about vinegar and baking soda a bit (a combination he's watched work its magic in the kitchen, when we make soda bread), and then Ben said, "Hey, they should write that this is an activity for outside only." Indeed, people, let's keep those volcanoes outside!
Check back next month for my official MotherTalk review; in the meantime, Ben and I will be flip-flip-flipping through the book and embarking on daring projects.